Ordering calcium materials has been temporarily suspended due to an unexpected difficulty in obtaining our supplies. Please check our website for updates.
We are so sorry for any inconvenience, but this was beyond our control. However, we expect to be ready to take orders again on June 1st!
Thank you ALL for your patience.
Dr. Mark Manhart
DENTAL CARE MATERIALS: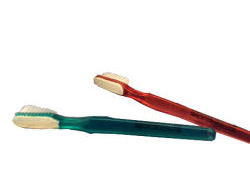 Calcium/Zinc Toothbrush
(2 brushes)
[learn more / instructions]
Oral-Cal Mouth Rinse
(makes 32 ounces)
[learn more / instructions]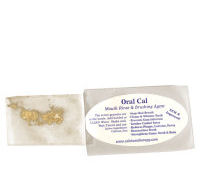 Oral-Cal Refill
(makes 32 ounces)
Calcium/Zinc Chips
(1 package)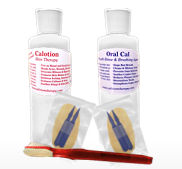 Homecare Kit
(Oral-Cal, Calotion, Toothrush, Chips –
Oral-Cal & Calotion make 32-ounces each)
[learn more / instructions]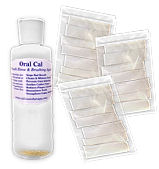 Calcium Carpule System
(32-Ounce Oral-Cal,
21 carpules)
[learn more / instructions]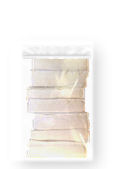 Calcium Carpule Refill
(7 carpules)
SKIN CARE MATERIALS: (clicking learn more / instructions links below opens a page on our sister site: Calciumskincare.com)
Calotion (Skin Lotion)
(makes 32 ounces)
[learn more / instructions]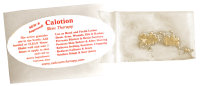 Calotion Refill
(makes 32 ounces)
[learn more / instructions]
CZ7 Calcium
Skin Crème
[learn more / instructions]]