Dr. Mark J. Manhart
(DDS 1962)

&

Dr. Thomas B. Steg

(DDS 1973)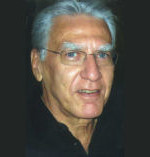 Drs. Manhart and Steg have practiced dentistry with calcium materials for many years. During their combined 86 years of general family dental practice, Manhart (48 years) and Steg (38 years) have collaborated on Endodontic, Osteo – Endo – Cystic, and Periodontal therapies for their patients as well as conducted seminars and research projects.
They have established the Calcium Therapy Institute and presented their findings all over the USA. Also they have shared their expertise with dentists and alternative medicine specialists throughout Europe and Asia, especially in France, Poland, India, Scotland, Spain, China and South Korea.
Other scientists, educators and staff have been invaluable contributors to the clinical therapies, laboratory studies, and product developments.
CTI Seminars and presentations are available online, in Omaha, Nebraska, or in-office facilities.
CTI dentists practice in Nebraska, Iowa, California, and the Caribbean. Dental and medical associates round the world collaborate with the Calcium Therapy Institute in Omaha where patients come from round the world come weekly for dental care. The institute sends calcium homecare materials daily to 64 countries.
What people really want is practicing dentist who knows what they are presenting to patients is real, practical and common sense. Mark Manhart, DDS
Calcium Therapy Serious Problems: Gum Surgery:
Save the Hygienists: